How Can an Economics Degree Advance Your Finance Career?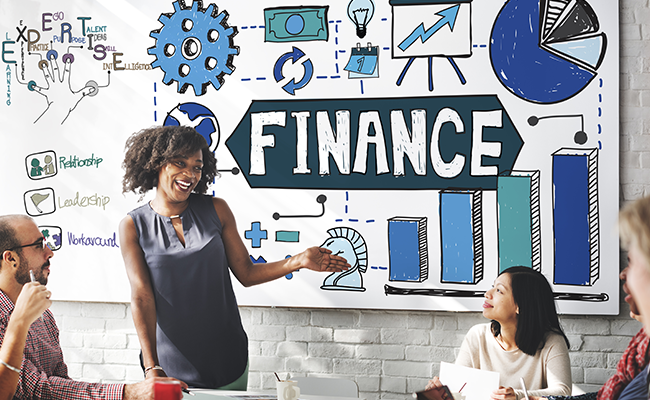 If you are currently working in finance, you might be thinking about taking an economics qualification. However, it can be difficult to work out whether taking a certain economics program is the right option for you or not and whether it will advance your finance career. As such, here are some of the ways in which an economics degree can help you progress in your finance career.
It can Inspire You
After a while, you may feel as if you have fallen out of love with the world of finance. If that is the case, you should consider taking an economics degree. This is because an economics degree can re-inspire you by helping you to learn more about the world of finance in-depth and by giving you the chance to meet many other people who work in finance. This can encourage you to apply yourself and your new knowledge when you are at work. You should then look around for an online Masters Economics program that offers all of the content that you require and that you believe will put the spark back into your career.
Specialize in Certain Areas
You should also take an economics degree if you want to specialize in certain areas of finance and want to forego the generalized career you currently have. Not only will this allow you to progress along your career path and toward your career goals, but it will give you the chance to obtain more detailed knowledge that you may not get the opportunity to obtain outside of academia and to be able to study under some of the most experienced and knowledgeable professionals in the finance world. This can then allow you to go into the area of finance that you have always wished to.
Gain Knowledge and Skills
An economics degree can also allow you to gain a lot of relevant knowledge and skills that you can apply directly to your work. Even if you have previously taken a bachelor's degree, a Master's qualification or another type of continuing education program will allow you to carry on learning and ensure that your mind is constantly open to new financial strategies and techniques. The knowledge and skills that you have learned can then allow you to apply for different job positions or take on new responsibilities at work and will allow you to perform your work much better than previously.
Puts You in Line for a Promotion
By taking an economics degree, it is also more likely that you will be able to get a promotion. This is because many positions require you to have obtained certain qualifications regardless of your previous skills and experience. As such, by obtaining this qualification, you will be able to overcome any barriers to your promotion and will be able to spruce up your resume. This can then attract the attention of your employer and may allow you to climb your career ladder internally at a much faster rate.
Also Read-