Factors to consider before hiring an accounting outsourcing company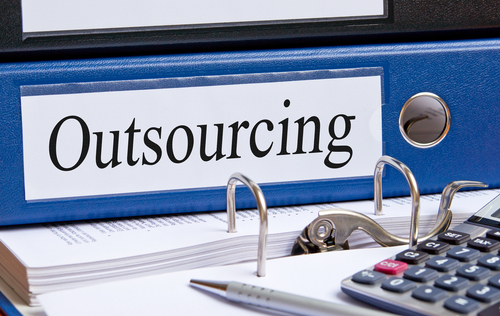 Outsourcing is one of the favorable approaches in present times for getting important work done by others. The same is applicable in the case of accounting, as you could give the responsibility of managing your accounts efficiently to other agencies or individuals. Many accountancy firms are constantly pondering over the prospects related to feasibility of accounts outsourcing services. While outsourced accounting services are gaining popularity, it is important to think of possible ways to find one.
Important Traits of Accounting Outsourcing Services
The days of depending on in-house accountants for bookkeeping are long gone, especially with the arrival of outsourced accounting services. Now, you could outsource your accounting woes to another firm or individual, depending on your needs. Here are some helpful pointers for selecting a reliable choice for accounts outsourcing services.
Benefit of Value
The first thing that you should look for in an outsourced accounting service provider is the cost-benefit. As a matter of fact, cost reduction is the primary reason for which many businesses turn to outsourcing their accounting services. So, you need to ensure that the accounts outsourcing service provider offers you favourable cost reductions in hiring equipment and employees.
Assurance of Data Security
The next important thing that you must check while selecting an outsourced accounting service provider is data security. You cannot trust any accounting professional or agency with sensitive business data if they don't have the ideal security infrastructure. Therefore, it is important to ensure that the outsourced accounting service provider follows international standards and best practices for security of your sensible data. For example, the service provider must follow GDPR compliance in their services to ensure proper safeguards for your sensitive business information.
Ease of Communication
You would have to deal with the troubles of communication when outsourcing to a third party. Start by checking whether the outsourcing partner is capable of understanding your requirements. The best way to evaluate the communication abilities of your accounts outsourcing partner would be a two-way communication approach. If they ask relevant questions after listening to your requirements and could provide apt responses to your queries, they could be a favourable choice.
Are You Ready to Choose?
The selection of an accounts outsourcing service provider could be difficult, especially with so many alternatives available presently. However, you could always rely on the basic traits of an effective accounting firm for outsourcing your bookkeeping troubles. Most important of all, you should consider the value benefits of outsourcing your accounting tasks as the foremost motivation. With a specific impression of what you want from the outsourced accounting services, you could make a better decision.