4 Tips to Avail Engaging Corporate Content for Business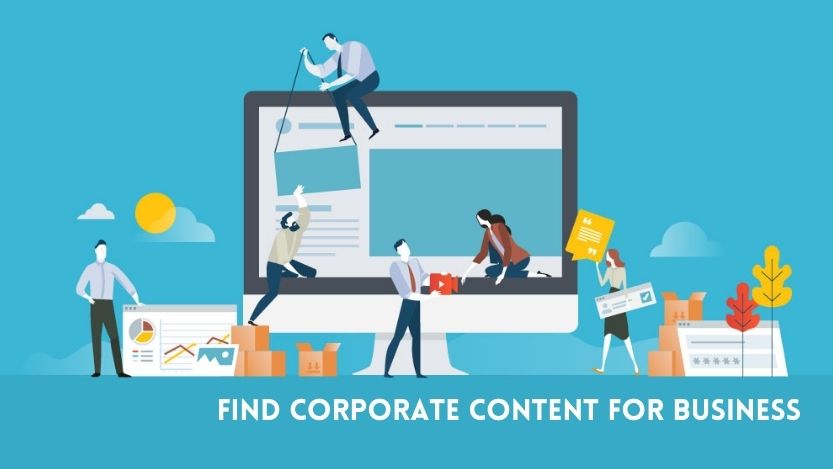 Engaging content! The content service providers hustle to create engaging content every single day.
Nobody likes fluff.
Nobody likes too long content.
Nobody actually reads the entire thing!
What are we supposed to do then? Before going to a solution, it is necessary to identify the problem.
The problem isn't with the marketing teams. It's true; they work day and night to stand out amongst the competitors. But, in this whole wide world, you have millions of competitors that you need to stand out against.
And, every competitor is hustling to produce engaging content, by the way.
What is Engaging Content?
I won't buckle you up with high-tech words or cliché sentences. Engaging content, for me, means content that excites the audience that forces them to know more.
To be precise, engaging content is all about making an impact.
It's true that, just like the flow of words above there, creating engaging content isn't a cakewalk. However, the process will surely get better with some of the below-mentioned checklists.
Know the Audience
Tell Stories
Know your Intention
Add value to your content
The checklist has made you want to know more! Let's head-on.
Know the Audience
Your target audience is your key. So, to know your audience better, connect with them.
In today's tech age, a social media presence is one of the most profitable for businesses. It allows entrepreneurs to connect directly with the audience.
Utilize that! You can reply to your audience in the comments and post content that would increase engagement in your posts. Learn about their interests and post content accordingly.
Tell Stories
You cannot just post plain boring content despite knowing the audience's interests. That would never help you. Corporate content is boring; blend it with stories.
There are millions of companies out there! To stand out, tell authentic and genuine stories. Share your journey, and talk about your products. Discuss the problem and engage them with a solution. Put your creativity to the best use.
Authentic stories will trigger the emotional quotient as well! Being emotional doesn't always mean tears of sadness or laughter. If you also wish to know How to Make an Impact on Your Business with Online Education reach out this blog.
Companies can also initiate their thought process by engaging them in content that objects to a view, questions the audience or supports a verdict.
Such situations give the audience a chance to connect with the brand.
Know your Intention
Content without intent is food without salt—tasteless. Create the content with a purpose. Your purpose might be to:
Attract customers
Influence the target audience
Bring in loyal customers
Whatever is the case, leverage your content according to your intent. It will help increase engagement on anything you post.
Add Value to your Content
As mentioned earlier, engaging content means creating an impact. Adding value is how you make an impact.
Now, how to add value to content? In-depth examples, too many statistics, and too long content won't appeal to the audience.
So, what to do? It's simple.
Offer your audience content that your competitors don't! How you leverage your online marketing opportunities is the way you get your readers' high quality content.
Offer them content that'll bring them to you time and again. Make an impact.
Final Words
Content creation is not an easy process. But, consistency and smart content is the key. The above four mentioned steps will help companies leverage content for businesses. Acadecraft is one of the best content providers assisting corporate organizations to stand out amidst a sea of competitors.